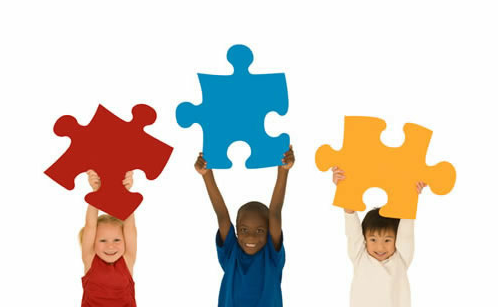 As more and more children are diagnosed with Autism we learn more about the importance of early diagnosis and the positive outcome for children that have been diagnosed sooner rather than later.  There have been a variety of campaigns that have stressed the importance of recognizing the symptoms and early diagnosis.
Although it is recommended by American Academy of Pediatrics that children should be screened in some cases by 18 months, many were not.  It was further discovered that less than 20 percent of children were diagnosed by two years of age and up to 40% were not diagnosed even by age 6.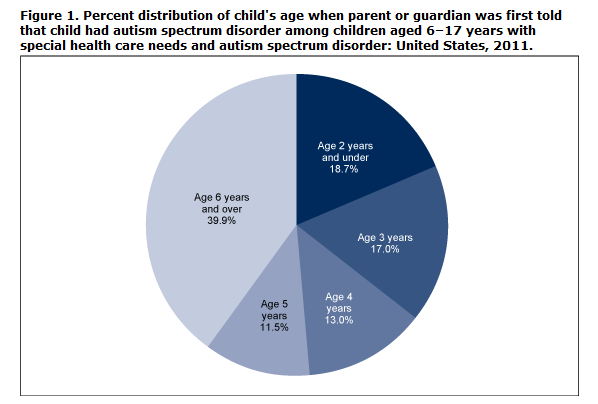 Image Source CDC.gov
Additionally out of the school aged children that HAVE been diagnosed with autism only about 40% of these children were receiving Behavioral Intervention in spite of research that demonstrates how beneficial this can be to the children. The primary cause for lack of Behavioral Intervention,  is attributed to lack of insurance and few trained professionals to provide the treatments so desperately needed.
It is imperative that these children receive early diagnosis and treatment as soon as possible.  This is especially important because it is reported that about one in 88 U.S Children has Autism.   There are new studies that may offer a remedy for early diagnosis with the head lag test which could detect signs of Autism in children at around the age of 6 months.
If you have any questions about Autism and  treatments contact New Behavioral Network, we have trained professionals that specialize in the treatment of Autism and other behavioral disorders at our Cherry Hill, NJ location.
Related articles